Vintage Persian Mazlaghan Rug- 4'5" x 6'4"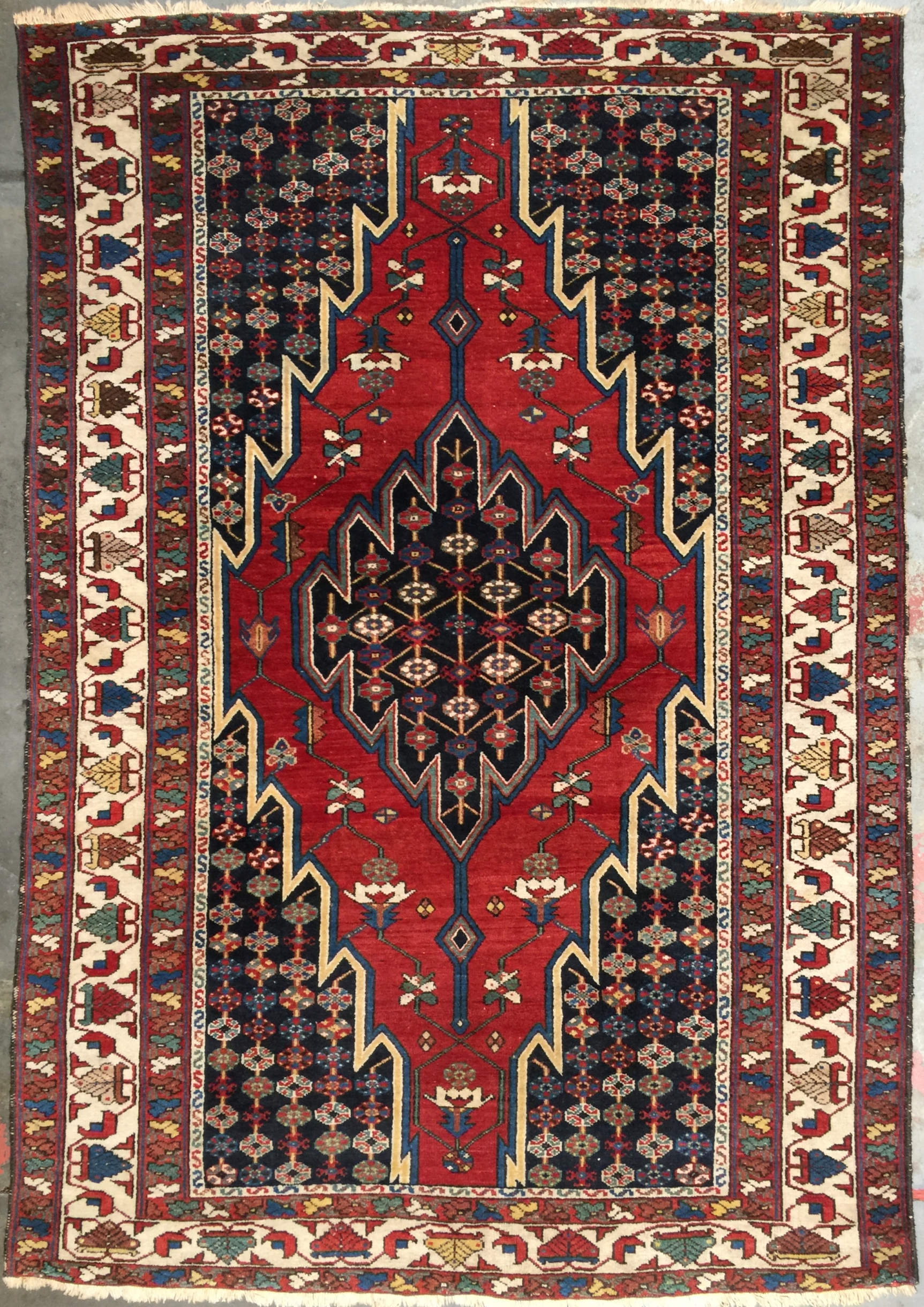 Vintage Persian Mazlaghan Rug- 4'5" x 6'4"
Stunning vintage Persian Mazlaghan rug hand knotted around 70 years ago. The Mazlaghan design with its "lightning bolt" motif is one of the most unusual and unmistakable types woven in Hamadan. This particular rug could win "Best of Type". The shimmering composition, superb natural dyes, and fine wool give this Mazlaghan a geometric grace seldom seen. The glossy wool is dyed in a luscious variety of natural colors, and it is the rhythm of the color placement that gives it so much spark.
Navy blue and tomato red play in perfect balance accompanied by so many clear accent tones like mid indigo blue, turquoise, pale yellow, chestnut brown, sand, white, black, lemon yellow, cinnamon, and chocolate brown.
Size: 4'5 x 6'4
Age: 1940
Condition: Excellent condition with soft lustrous medium height pile throughout.
sale