Persian Tribal Kilim 2'3 x 9'4 Saddle Bag Runner Rug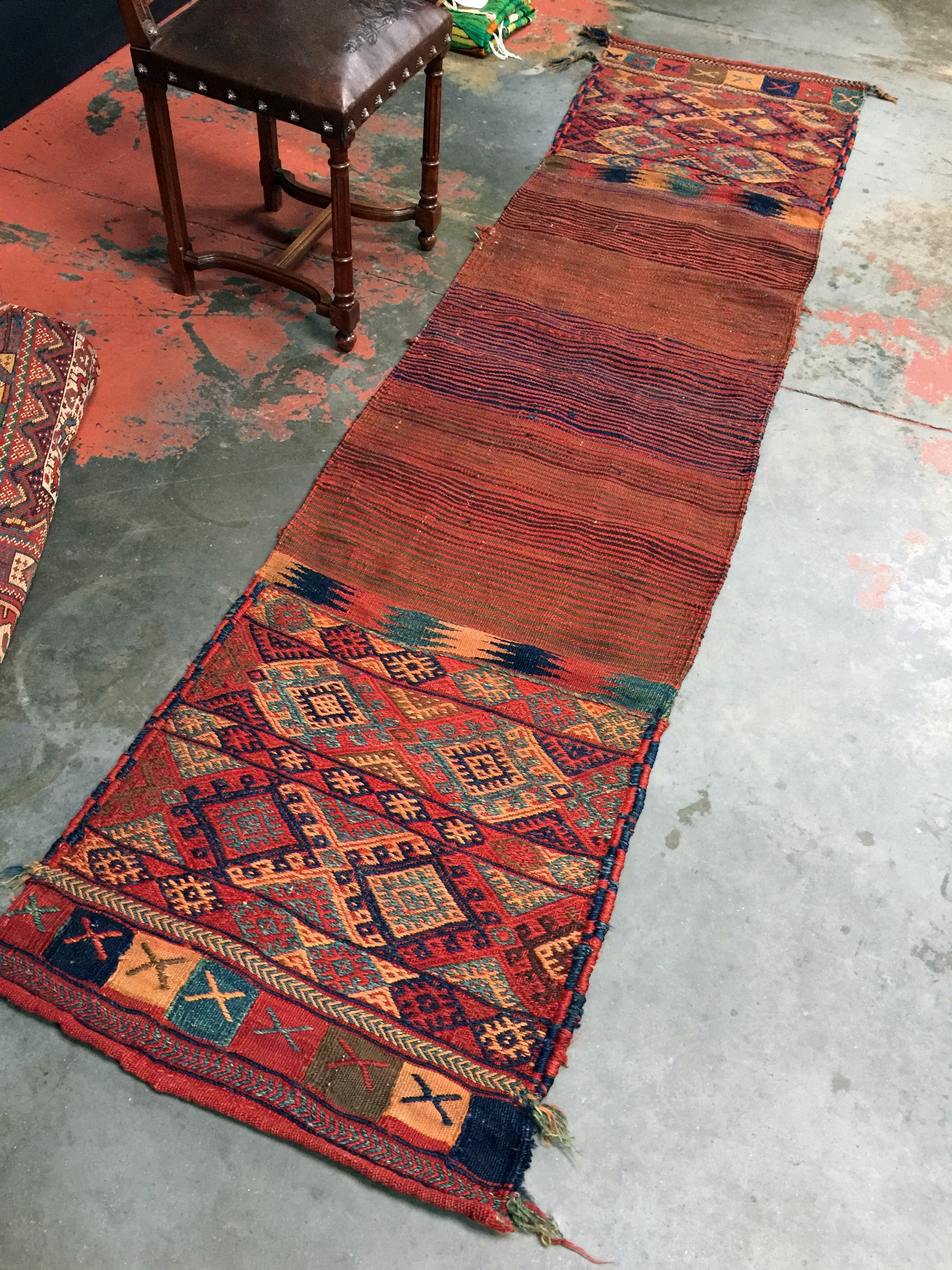 Persian Tribal Kilim 2'3 x 9'4 Saddle Bag Runner Rug
Gorgeous antique embroidered kilim rug (opened cargo bag) woven and used by the tribal Kurds of western Iran. These bags were used to haul grain on the backs of donkeys and horses. Beautiful detailed workmanship and quality with superb natural dyes and handspun wool. The sides were opened to allow it to be used as a runner if desired. A very decorative and unique piece indeed.
Size: 2'3 x 9'4 opened as runner, 2'3 x 4'7 closed as bag.
Age: 1920s
Condition: Excellent original condition with no problems whatsoever. Hand washed and ready to enjoy. If you want to use it as a saddle bag I can have the sides hand stitched as original for an additional $50.
sale