Antique Persian Bidjar Runner Rug 3'9" x 18'5" Blue and Coral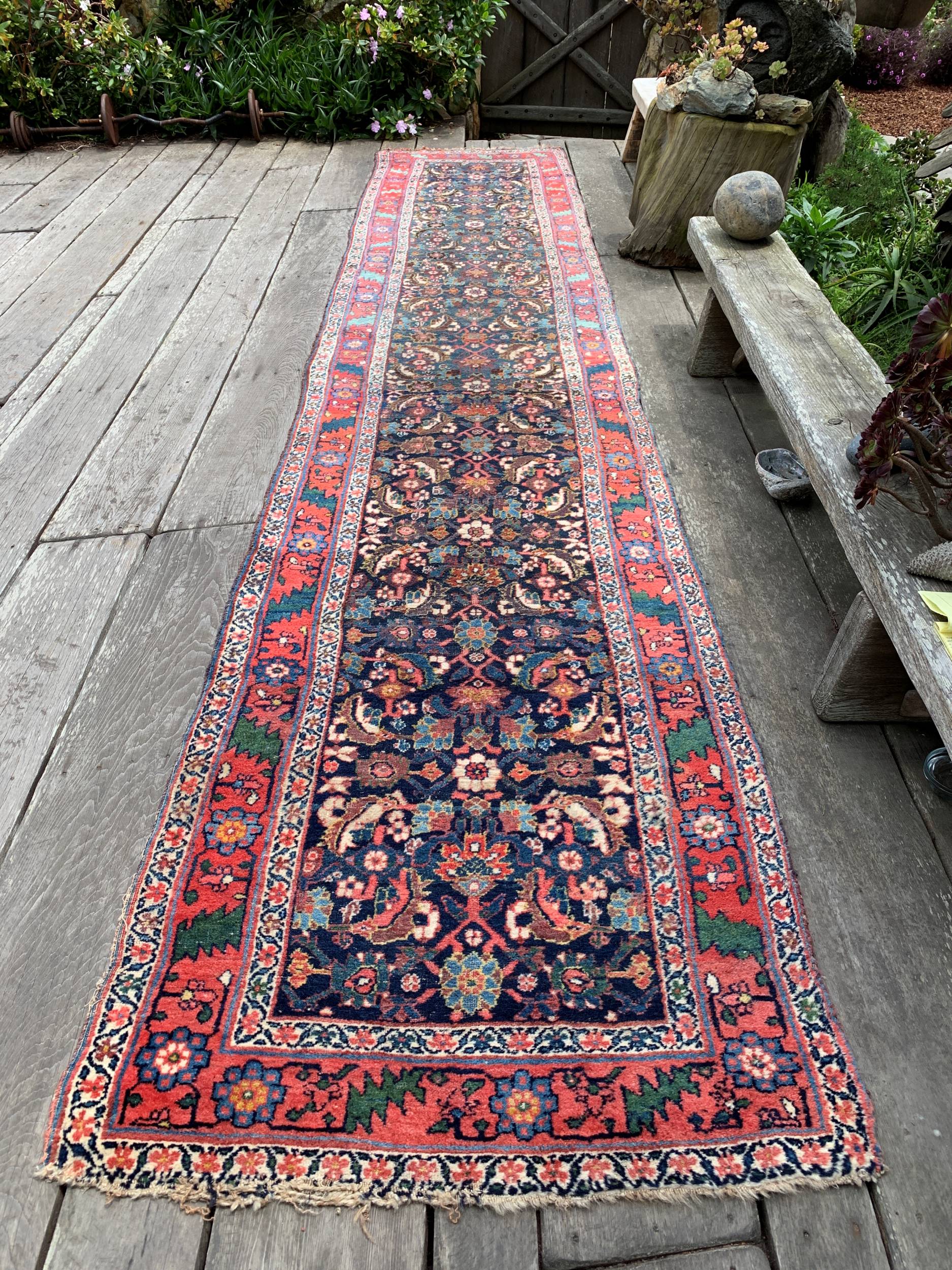 Antique Persian Bidjar Runner Rug 3'9" x 18'5" Blue and Coral
Antique Persian Bidjar runner rug with rare and beautiful colors. These rustic village made wool on wool Bidjar rugs are scarce. They are loved for their rich glossy wool expertly dyed in a dazzling array of organic colors. This runner features a vivacious herati pattern field in variegated blues from indigo to slate, teal, and ink blue. The bold serrated leaf and blossom border, a classic of Kurdish village rugs, is variegated coral pink, madder red, and rose. Accent colors include emerald green, cerulean blue, sky blue, several purples, lemon yellow, golden yellow, white, and more.
Materials: hand knotted handspun wool pile on a wool foundation.
Size: 3'9" x 18'5"
Age: 1910
Origin: NW Persian Kurdistan
Condition: Good antique condition overall with mostly full pile and areas of wear at the center of the rug. Ends have slight losses.
sale