Antique Persian Malayer Rug 4'4" x 6'11" Blue Paisley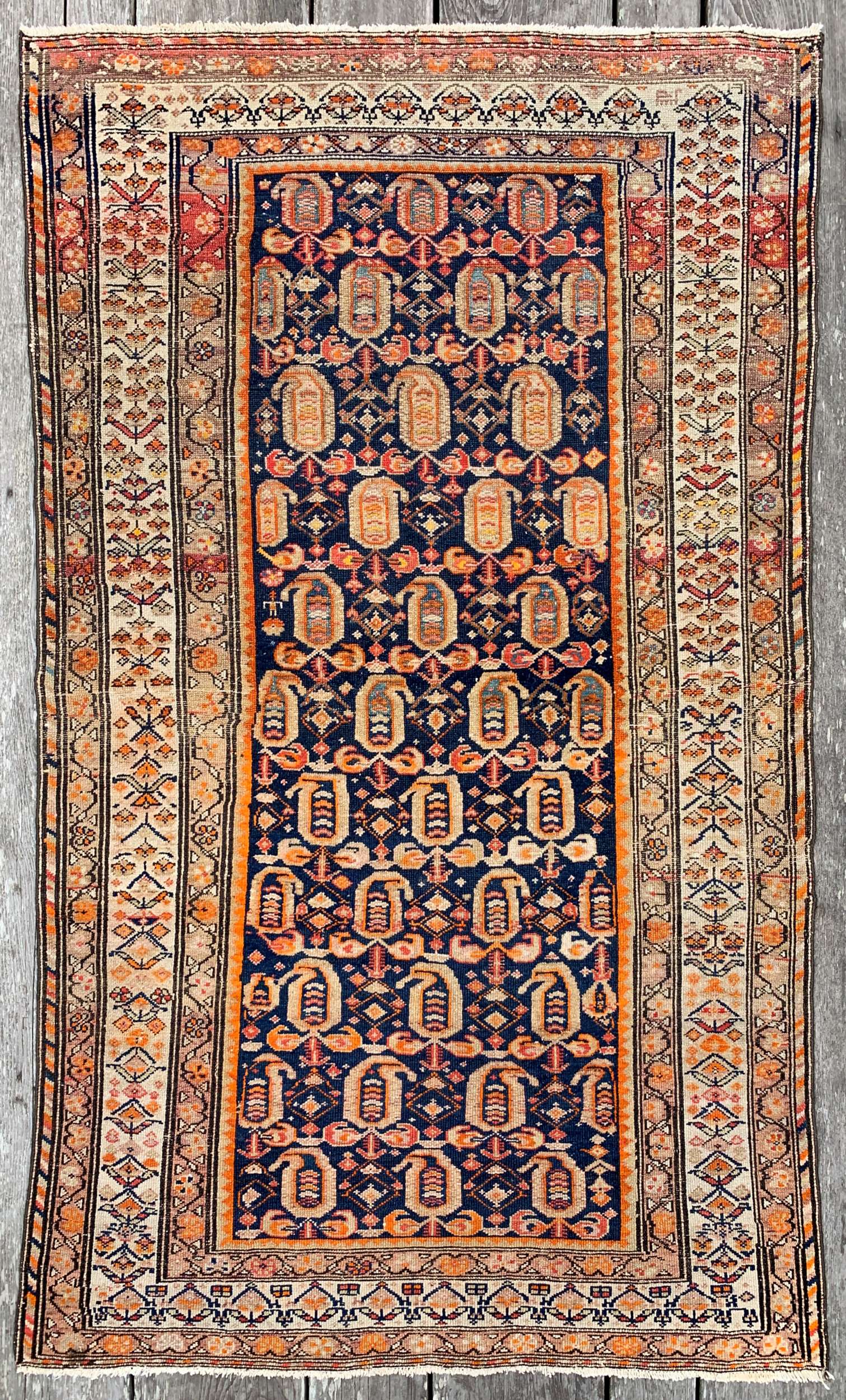 Antique Persian Malayer Rug 4'4" x 6'11" Blue Paisley
Antique Persian Malayer rug with an outstanding paisley design and superb coloration.
Background color: ink blue with details in cerulean blue, yellow, orange, khaki, coral pink, turquoise, mauve, rose, cream. dark brown, and more.
Materials: hand knotted wool pile on a cotton foundation.
Size: 4'10" x 6'1"
Age: 1920-1930
Origin: Malayer Persia
Condition: Excellent antique condition overall with low pile, areas of slight wear, and minor imperfections. Ready to enjoy.