Antique Persian Lilihan Rug 5'0 x 6'2 Art Nouveau Flair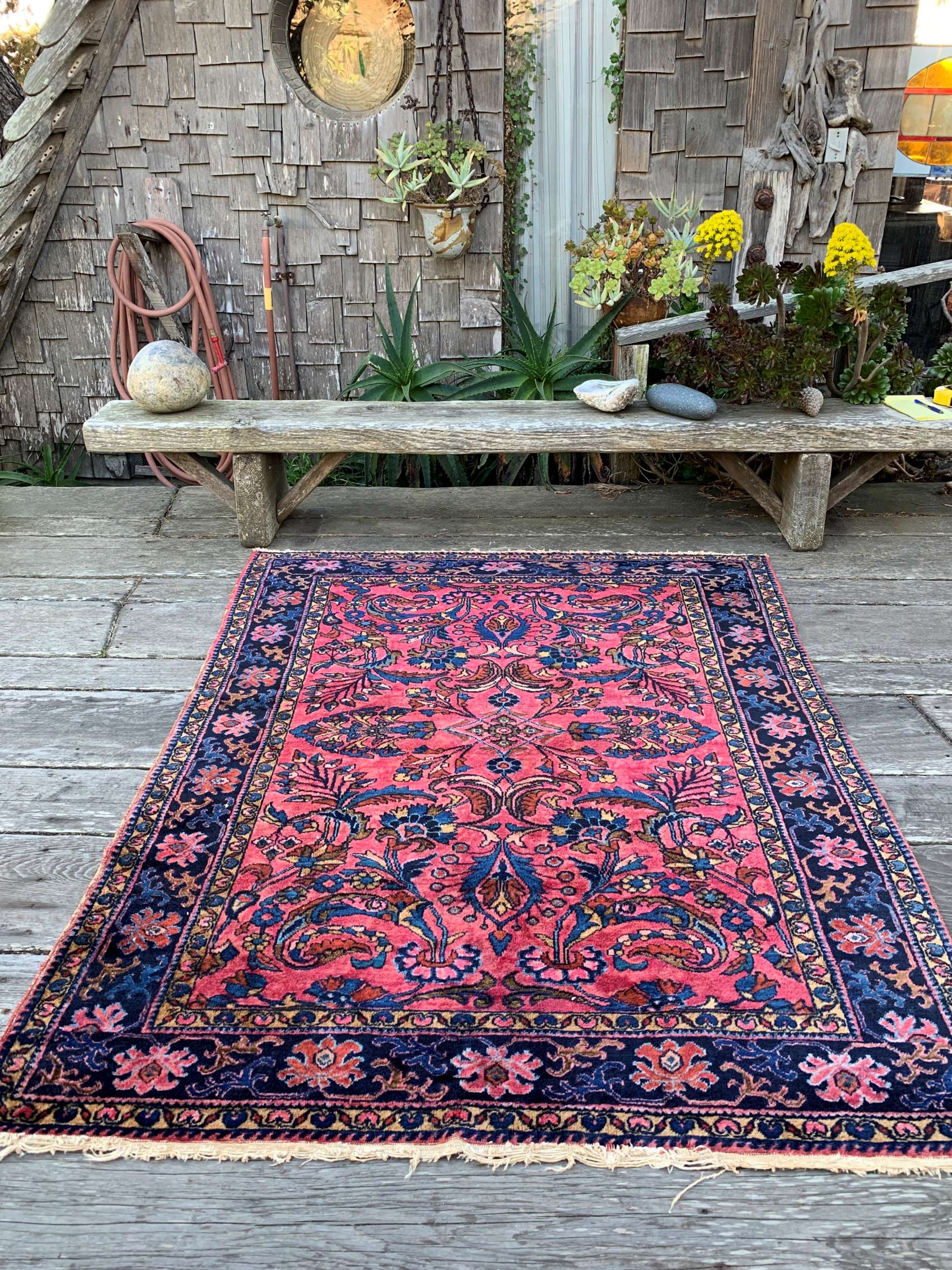 Antique Persian Lilihan Rug 5'0 x 6'2 Art Nouveau Flair
Antique Lilihan rug with a curvaceous Art Nouveau floral design in juicy vibrant tones. It's a real stunner with its expansive drawing and variegated fuchsia pink background and vivid blues. Accent colors include gold, cinnamon, chestnut, walnut, and pale pink. This Lilihan is in a remarkable state of preservation and has soft silky wool and a fine weave.
Size: 5'0 x 6'2
Age: 1920-1930
Origin: Lilihan, Persian
Condition: Excellent condition.
sold out